Posts tagged
san diego
0
Celebrate at Casa de Pico or let us cater your at-home fiesta.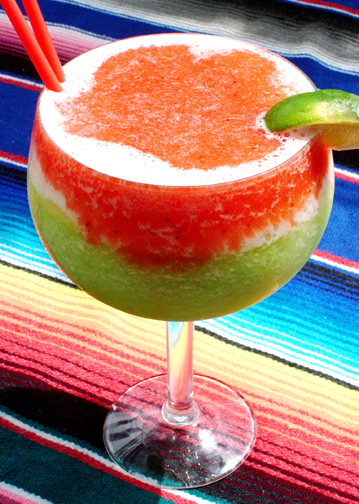 Diane Powers was the first to bring a Cinco de Mayo celebration to Old Town in 1983, and today she continues her dedication to the Mexican culture with lively celebrations at her family of restaurants.
Join us at Casa de Pico May 3-5 for several days of strolling mariachis and Folkloric dancers, tasty food, and drink specials! Live entertainment will kick off the fiesta with performances from noon to 9 p.m.
Diners will "cheers" all weekend long with the festive "Cincorita" margarita – strawberry, Midori (melon flavored liqueur) and lime in layers of green, white and red, paying homage to the Mexican flag. The cheesy Enchiladas Banderas will be on special – a savory sampling of chicken, cheese and beef enchiladas served with three different sauces – verde, blanca and rojas (green, white and red).
Join us for a great weekend of delicious Mexican food, drinks and entertainment. Or, if you're planning a party at home, let us cater. We promise to "WOW" your guests with tasty antojitos (appetizers), flavorful entrees and sides, fresh tortillas, and sweet postres (desserts).
Visit our website for catering information: www.casadepico.com
0
If you live in East County in San Diego, CA you can count your blessings. I know, Thanksgiving is typically the time of year that we give thanks. But I can't help feeling grateful as I spend time traveling throughout this special part of San Diego county during this holiday season.
There are the beautifully sounding carolers singing in perfect harmony at Grossmont Center. Numerous Christmas plays to enjoy at many of our high schools. Downtown El Cajon and Downtown La Mesa both have their halls decked and exude the Christmas spirit. And yes, shameless plug, Casa de Pico is as festive and colorful as ever, providing added flair no matter what holiday we're celebrating.
The sun is out in East County even thought there's a heavy marine layer from the beach out to Tierrasanta. Traffic flows along the new extension from the 52 freeway to the 67 as you make your way from the west to travel to one our shops which offer the typical big box items as well as some of the most quaint antique shops you'll find anywhere. Specials abound at Parkway Plaza and many other retailers as well.
And, as you can see, from the picture above, there are always the scenic views you can enjoy from Mt. Helix. 360 degrees of panoramic views of beautiful San Diego County. This picture shows the view facing East towards El Cajon. The power lines were intentionally not edited out of the picture because I believe they typify the fact that we still enjoy a simpler time out East as well, where everything isn't picture perfect but is still breathtakingly gorgeous. Take us as we are in East County, natural and scenic. What a great combination.
Come enjoy the holiday ambiance we offer out East. Get out of the Mission Valley mall madness and head east on the 8 freeway and you're in La Mesa in literally 5 minutes. Enjoy a delicious lunch or dinner at Casa de Pico and shop until your heart's content, and do it all surrounded by the charm of our little slice of heaven to the east.
0
Perhaps you've had a chance to read the beautiful profile of Casa de Pico owner Diane Powers in today's San Diego Union Tribune. If you'd like to see the online version you can read it at http://www.signonsandiego.com/news/2011/aug/08/no-regrets-for-bazaar-del-mundo-maven/ The article details the challenges Diane faced with her enterprises in Old Town, San Diego. More important, it captures her winning spirit, her professionalism and her ability to persevere. Everyone who visits her restaurants: Casa de Pico in La Mesa, Casa de Bandini in Carlsbad, Casa Guadalajara in Old Town or her Bazaar del Mundo shops right next door to Casa Guadalajara are very thankful that she kept these businesses alive when they were being threatened. She then, along with the help of her husband Brent, relocated three of the four businesses, including Casa de Pico, and they are flourishing and visitors are as happy as ever.
Casa de Pico was relocated to La Mesa, CA, which is east of downtown San Diego and is referred to as being in "East County" in 2005. After a short hiatus, Brent spotted the opportunity to re-open "Pico" in the Grossmont Center in La Mesa. The trademark multi-colored umbrellas adorn the patio and are a welcome sight to anyone that enjoyed Pico in Old Town. There is plenty of patio seating, a very large and beautifully decorated dining section, a Cantina area where Happy Hour is held from 3-7 Monday-Friday, and another outdoor patio area just off of the Cantina.
The Casa de Pico management team of Julie Bell Gastelum and Lino Rodarte move heaven and earth to make sure that every visitor has an enjoyable experience. Parties of all sizes can be accommodated. It's amazing what they've been able to do when large parties show up without reservations. They're not turned away, Julie and Lino find a way to make it work and have the guests have a memorable evening.
Casa de Pico serves lunch and dinner daily, breakfast meetings are also held there and any group wanting to meet over breakfast is welcome. Parties of all kinds are held regularly at Pico: birthday's, wedding rehearsal dinners, baby showers…we welcome the chance to make your event special.
Did we mention our Guacamole was voted the best in San Diego last month in a blind taste test? San Diego Magazine awarded us the honor and we know you'll love it when you have it with chips or with any of our entrees. Come and enjoy all we have to offer. We're located at 5500 Grossmont Drive at the Grossmont Center in La Mesa. You can reach us by phone at 619-463-3267. For a more detailed introduction to Casa de Pico visit our website at www.casadepico.com.
We look forward to seeing you soon!