Posts tagged
San Diego Best Mexican Restaurant
0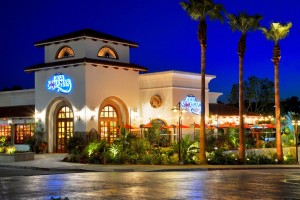 Help us welcome Casa Sol y Mar to Diane Powers' Bazaar del Mundo Restaurant family!
Casa Sol y Mar – the fourth restaurant in a family of fine Mexican eateries dispersed throughoutSan Diego– opened in May. The restaurant is located in the bustling Del Mar Highlands Town Center at 12865 El Camino Real, and is elaborately designed to reflect the true spirit ofMexico.
"Our philosophy is to offer great value and a delightful Mexican dining experience," said Powers. "This includes memorable flavors, abundant selections, high quality and fresh ingredients, and a spirited, authentic environment that captures the essence of Mexican traditions."
Guests will sense the warmth and enchantment ofMexicoas they enter through the beautiful wood and glass doors and find themselves standing beneath a high glowing ceiling and breathtaking iron chandelier. The interior of the restaurant is artfully painted in a fiesta of gold, crimson, and orange jewel tones, sparkling from wall to wall with Mexican folk art, festive embellishments, and glazed Mexican accent tiles in red, emerald, and orange hues.
The delicious menu is comprised of traditional Mexican dishes with an emphasis on flavor and freshness, including a large selection of regional entrees made from scratch, and award-winning seafood recipes that have been in the Bazaar del Mundo family for decades. The menu also features newly created small plates and appetizers, as well as entrees with a contemporary twist. Homemade dressings, salsas, guacamole and sauces are made fresh daily, along with hot corn and flour tortillas. There is also an extensive children's menu, appetizing entrée salads and countless gluten-free, vegetarian and healthy dining selections.
In the lively cantina, guests enjoy giant frosty margaritas, sip fine Mexican beers and consume tasty appetizers and entrees. The cantina features flat screen TVs and reclaimed wood tables framed with black hammered iron and custom bar stools upholstered with bright wool fabrics hand woven by artisans in Oaxara, Mexico. In addition, Casa Sol y Mar offers a collection of top shelf, premium and specialty tequilas including Reposado and Anejo-aged in white oak casts for more than a year. Check out the Cantina menu here.
The Bazaar del Mundo Restaurants are famous for cheerful, strolling Mariachis who serenade guests Wednesday through Sunday evenings – completing the cultural experience.
0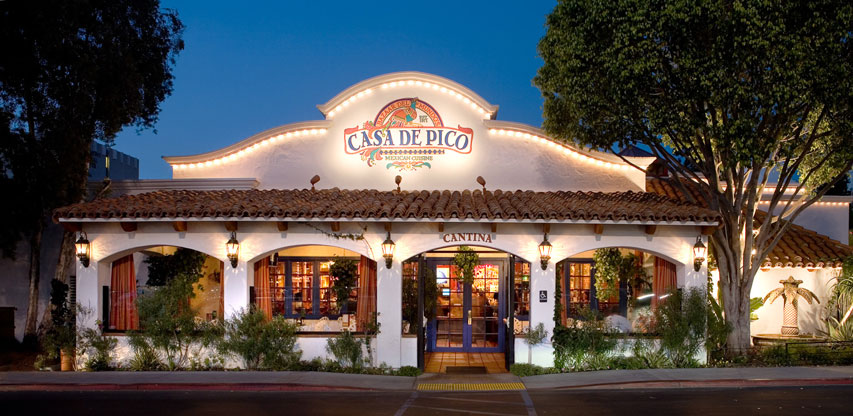 What a couple of great weeks it's been for Casa de Pico!
First it was winning the San Diego Union Tribune's Readers Choice Award for "Best Mexican Restaurant in San Diego" as selected by its readers. Now Casa de Pico has taken two first place (GOLD star!) awards for both "Best Mexican Restaurant & "Best Outdoor Dining" by the readers of the East County Californian!
The fact that we've won San Diego County awards and East County awards is a testimonial to how diners throughout all of San Diego enjoy the food and ambiance of Casa de Pico. We take pride in every detail, from the food we prepare, the wonderful ambiance both indoors and out, and the great staff we have that loves serving you. We couldn't have won these awards without your support and we want to thank you for your loyalty over the past seven years that we've been in the Grossmont Center in La Mesa. You've followed us out east when we moved from Old Town and we truly appreciate your loyalty.
We look forward to serving you for many years to come. Thank you so much.
0
Thank you to everyone that voted for Casa de Pico in the San Diego Union Tribune's 2012 Readers Choice Awards. We were voted the Best Mexican Restaurant in San Diego and we can't thank you enough!
Don't forget our $7 off for 7 Great Years in La Mesa Coupon which is good throughout September.
We appreciate all of you so much. Thank you for your loyalty and to many of you for following us from Casa de Pico Old Town to La Mesa.