Pico
This user hasn't shared any profile information
Posts by Pico
0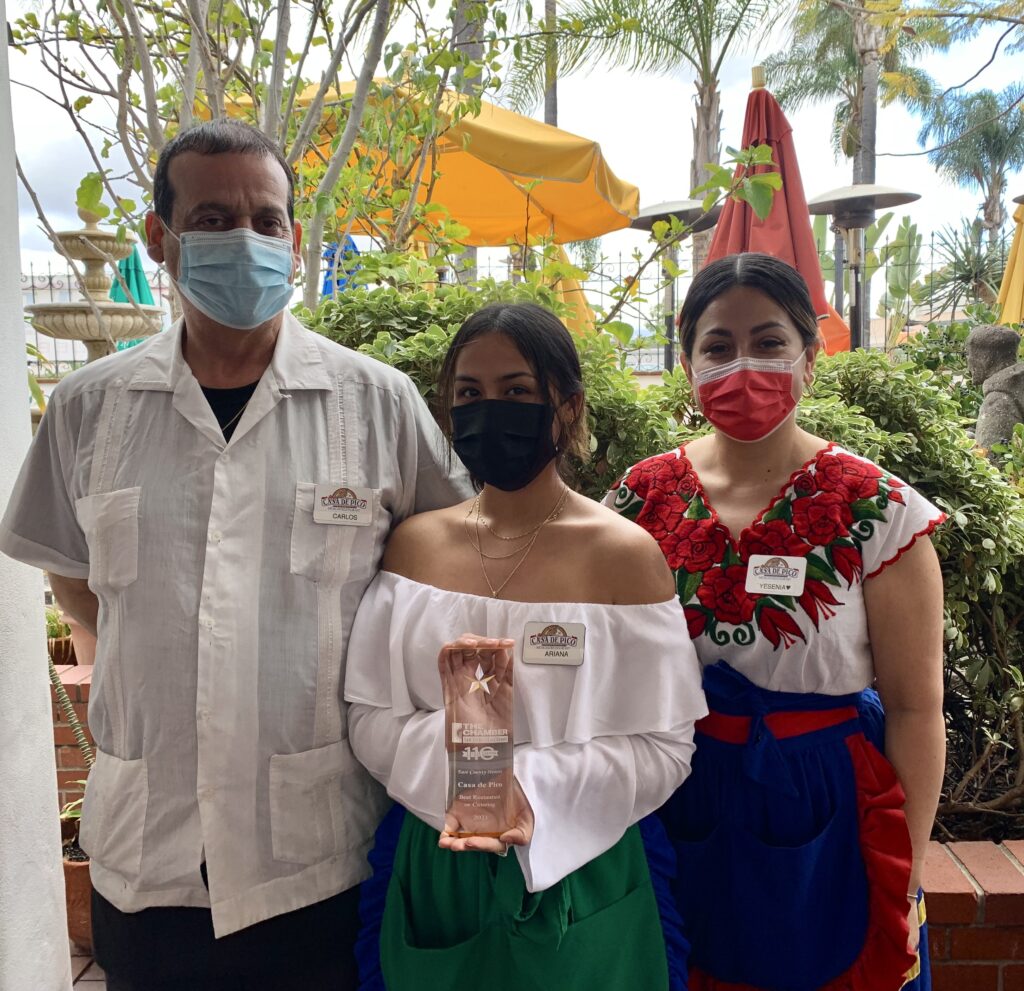 Diane Powers' Mexican restaurant Casa de Pico has been named the "Best Restaurant in East County" by the members of the San Diego Regional East County Chamber of Commerce, awarded during the chamber's 110th annual East County Honors ceremony on February 27.
For over a century, the San Diego Regional East County Chamber of Commerce has remained a strong voice on business, education and community issues of interest to the East County region of San Diego County.
Casa de Pico has been transporting its customers back to Mexico and serving delicious Mexican cuisine to people living and visiting the San Diego region since 1971 at its original location in San Diego's Old Town State Park. In 2005, Casa de Pico relocated to La Mesa's Grossmont Center, bringing its vibrant colors and hacienda-like atmosphere to East County.
"I want to thank the members of the East County Chamber of Commerce for this award," said Casa de Pico Owner and Operator Diane Powers. "I am so proud of every person who has made Casa de Pico the beloved dining destination it is today, and we are all proud to be part of the East County business community."
The iconic Mexican restaurant has received numerous awards and accolades throughout its 50-year history. Recent recognitions, in addition to this latest honor from the East County Chamber, include "Best Mexican Restaurant" by the readers of The San Diego Union-Tribune and the La Mesa Courier in 2021, as well as "Best Mexican Restaurant" by the readers of the Mission Times Courier in 2022.
Casa de Pico is one of three dining destinations in Powers' family of eateries serving fine Mexican cuisine throughout San Diego County, which also includes Casa Guadalajara in Old Town and Casa de Bandini in The Forum in Carlsbad.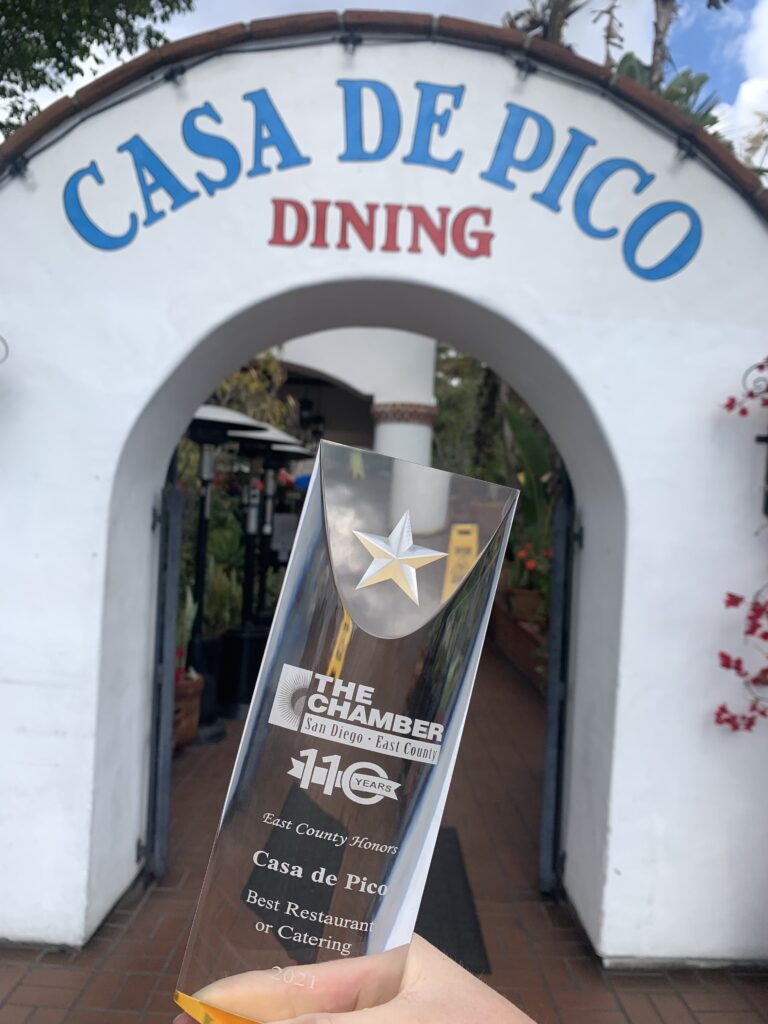 0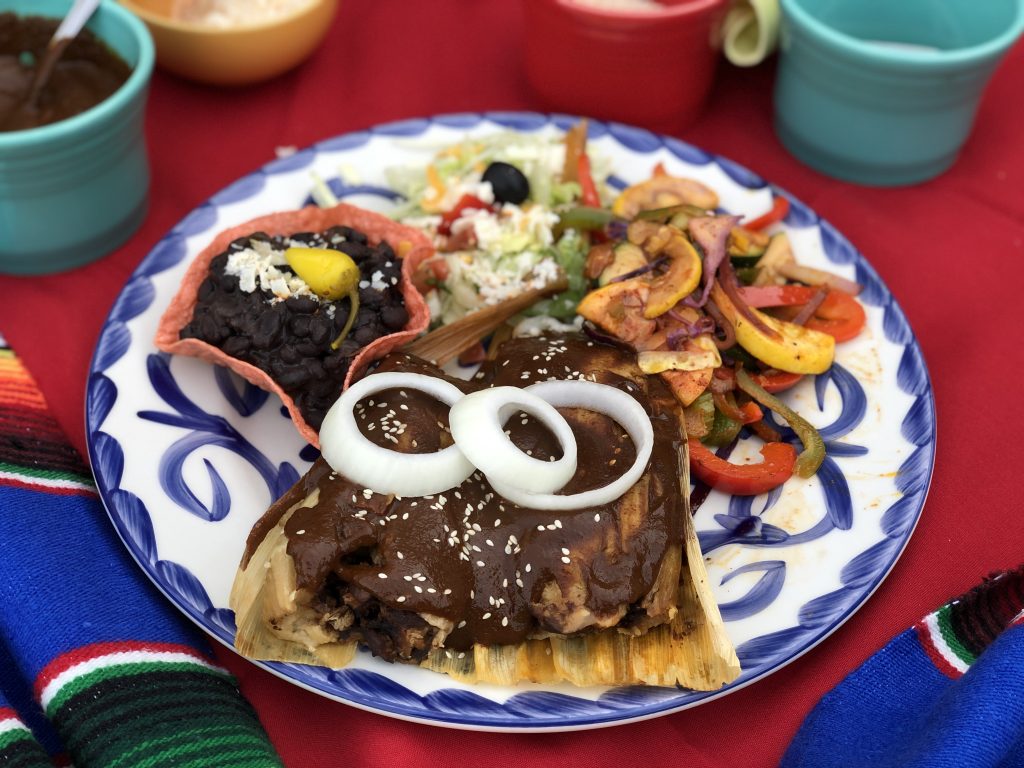 Turkey Mole Tamales and more seasonal sensations are now available at Casa de Pico!
Available through the New Year, come taste our delicious seasonal specials, including our famous Turkey Mole Tamales – two handmade tamales filled with turkey, raisins, chopped pecans and apples, all topped with a mole sauce and sesame seeds.
Additional seasonal items include Corn Enchilada Soup – chicken broth with onions, tomatoes, enchilada sauce, garlic, roasted corn, and jack and cheddar cheese, topped with sour cream, avocado and tortilla strips – and Deep Fried Pumpkin Ice Cream with caramel sauce and sprinkles of cinnamon.
Casa de Pico is open for outdoor dining on our expanded (and heated!) patios, as well as takeout and delivery (via DoorDash).
Click HERE to view our full menu. To place an order for pick-up, call us at 619-463-3267.
0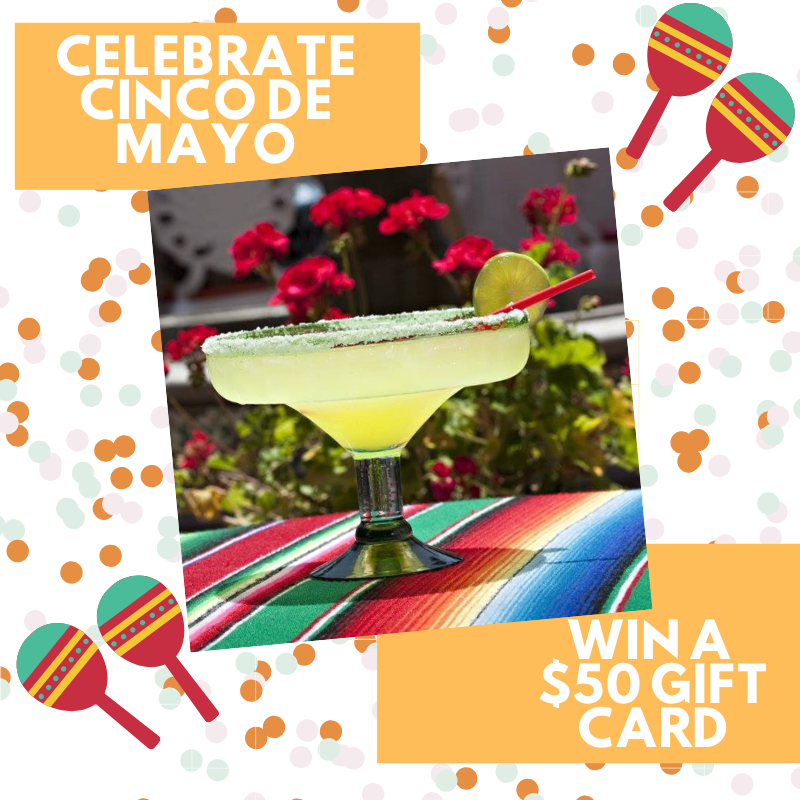 Win a $50 gift certificate to use this Cinco de Mayo, or after, from Casa de Pico!
Submit a photo of your past celebrations at Casa de Pico and you will be entered to win a $50 gift certificate! Two winners will be chosen at random and announced on May 5.
Although you can't celebrate at our restaurant this year, our Fiesta Express Meals and to-go margaritas are the perfect way to create your own Cinco de Mayo fiesta at home!
To be entered to win our "Celebrate Cinco de Mayo" contest, submit your photo in the comments or send in a private message on Facebook, Instagram or Twitter. All submissions must be entered by Monday, May 4.
*One entry per person, per restaurant, please.
Facebook: facebook.com/casadepico
Twitter: @CasadePico1
Instagram: @CasadePico
Best of luck to you all!
0
Enjoy Casa de Pico's famous guacamole with this simple at-home recipe!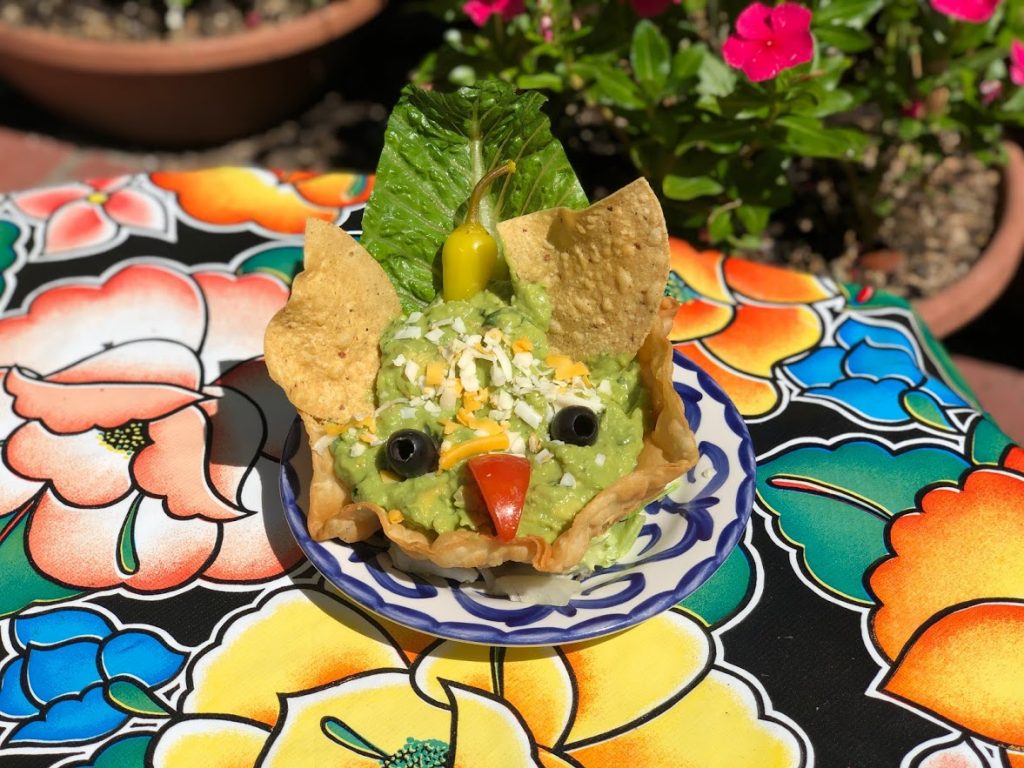 Ingredients:
4 Hass avocados
2 Limes juiced
1 Small yellow or red onion diced
1 Tomato diced
2 Tablespoons of cilantro leaves finely chopped
1 Teaspoon coarse salt (or to taste)
1 Teaspoon freshly ground pepper
½ Teaspoon granulated garlic or garlic powder
1 or 2 Serrano chiles – remove seeds and finely chopped
Instructions:
Cut avocados in half and remove pit.
Scoop pulp into medium bowl and add lime juice.
Mash avocado with fork
Mix in all other ingredients
Chill, if desired, and serve
0
Saturday, Feb. 22 is National Margarita Day and Diane Powers' award-winning Casa de Pico in La Mesa is celebrating with a special margarita all day long! Enjoy a premium El Gallo margarita, made with Sauza Azul tequila, triple sec, and sweet and sour for $8.50.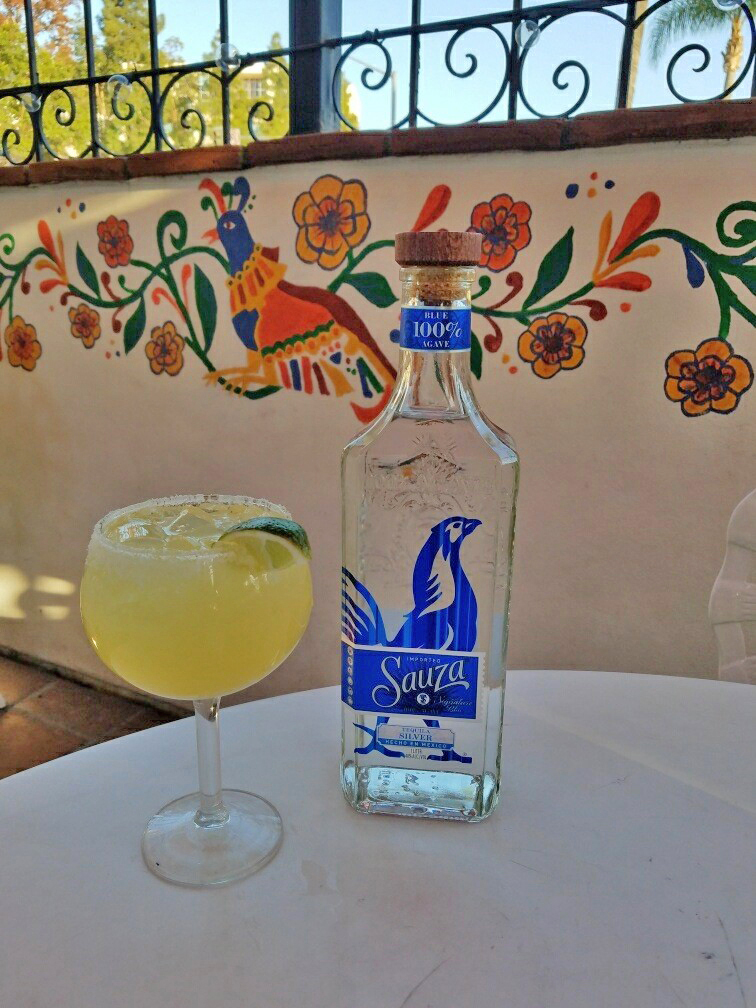 0
Treat your loved one (and yourself!) to this special Mexican feast for only $29.95!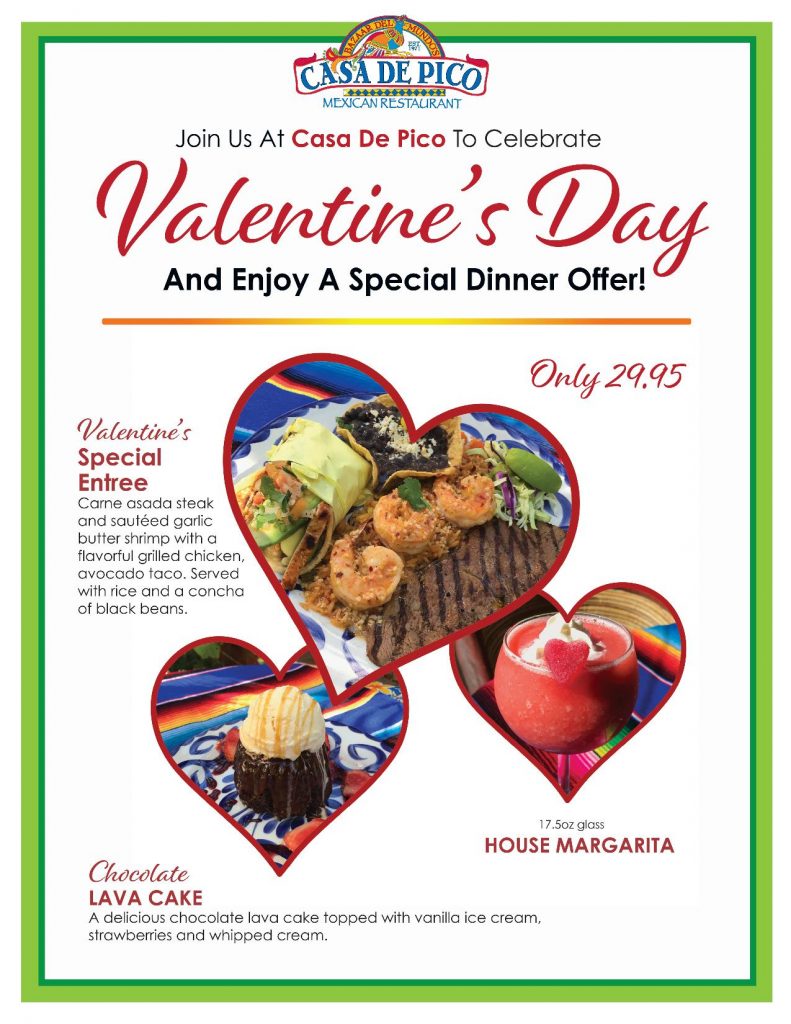 0
San Diego Restaurant Week is back! Join us for a week of delicious dishes and discounts, January 19-26. Check out our special lunch and dinner menus below.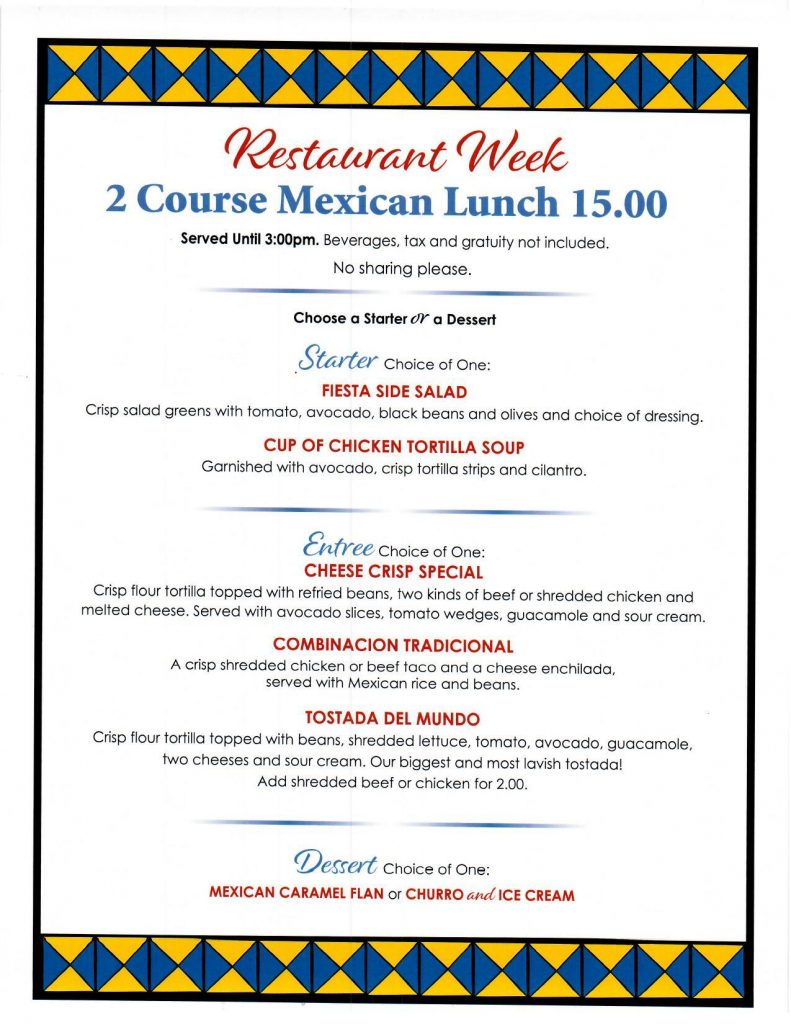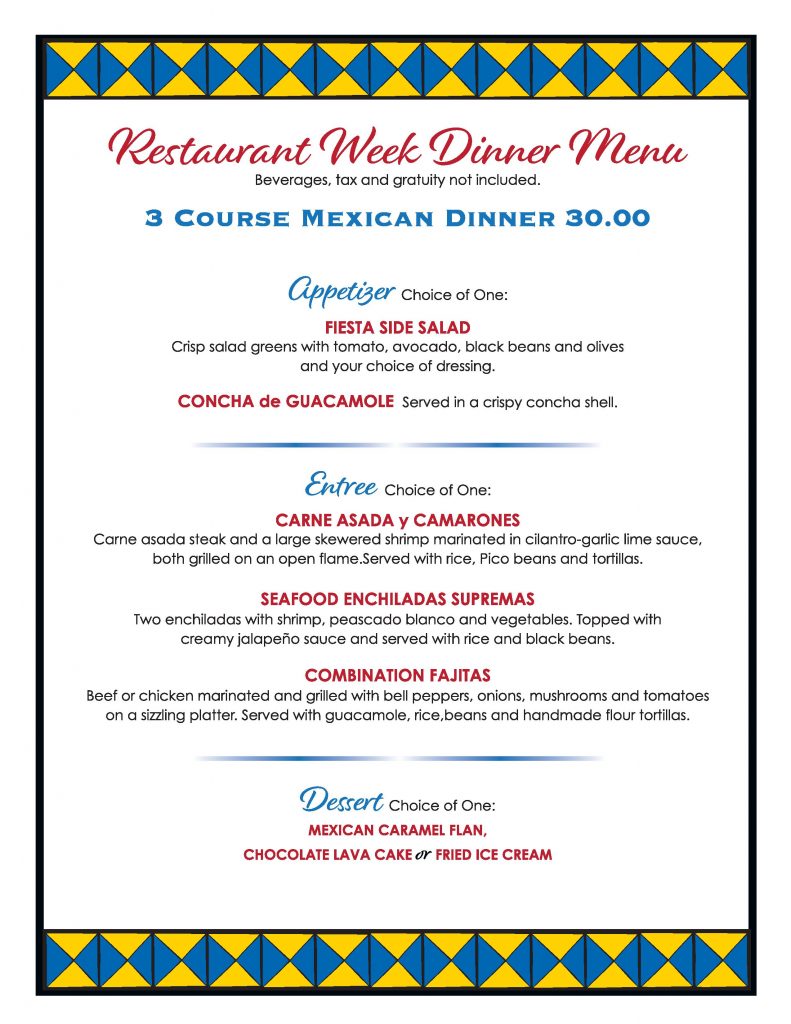 Pico's RSS Feed