Posts tagged
San Diego Magazine
0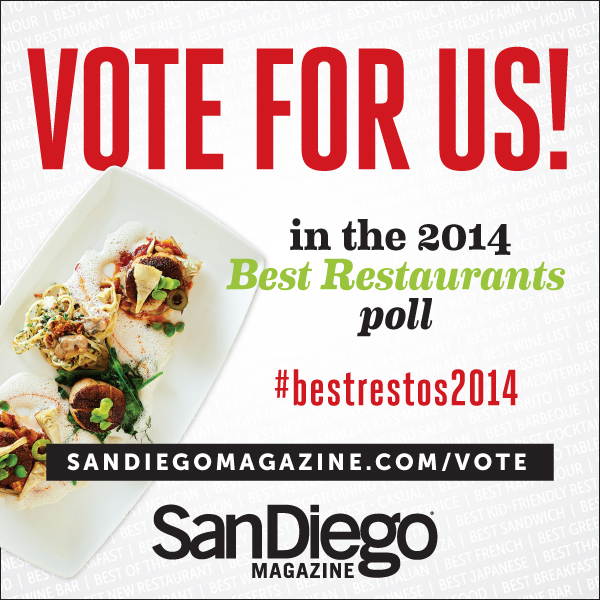 0
Perhaps you've had a chance to read the beautiful profile of Casa de Pico owner Diane Powers in today's San Diego Union Tribune. If you'd like to see the online version you can read it at http://www.signonsandiego.com/news/2011/aug/08/no-regrets-for-bazaar-del-mundo-maven/ The article details the challenges Diane faced with her enterprises in Old Town, San Diego. More important, it captures her winning spirit, her professionalism and her ability to persevere. Everyone who visits her restaurants: Casa de Pico in La Mesa, Casa de Bandini in Carlsbad, Casa Guadalajara in Old Town or her Bazaar del Mundo shops right next door to Casa Guadalajara are very thankful that she kept these businesses alive when they were being threatened. She then, along with the help of her husband Brent, relocated three of the four businesses, including Casa de Pico, and they are flourishing and visitors are as happy as ever.
Casa de Pico was relocated to La Mesa, CA, which is east of downtown San Diego and is referred to as being in "East County" in 2005. After a short hiatus, Brent spotted the opportunity to re-open "Pico" in the Grossmont Center in La Mesa. The trademark multi-colored umbrellas adorn the patio and are a welcome sight to anyone that enjoyed Pico in Old Town. There is plenty of patio seating, a very large and beautifully decorated dining section, a Cantina area where Happy Hour is held from 3-7 Monday-Friday, and another outdoor patio area just off of the Cantina.
The Casa de Pico management team of Julie Bell Gastelum and Lino Rodarte move heaven and earth to make sure that every visitor has an enjoyable experience. Parties of all sizes can be accommodated. It's amazing what they've been able to do when large parties show up without reservations. They're not turned away, Julie and Lino find a way to make it work and have the guests have a memorable evening.
Casa de Pico serves lunch and dinner daily, breakfast meetings are also held there and any group wanting to meet over breakfast is welcome. Parties of all kinds are held regularly at Pico: birthday's, wedding rehearsal dinners, baby showers…we welcome the chance to make your event special.
Did we mention our Guacamole was voted the best in San Diego last month in a blind taste test? San Diego Magazine awarded us the honor and we know you'll love it when you have it with chips or with any of our entrees. Come and enjoy all we have to offer. We're located at 5500 Grossmont Drive at the Grossmont Center in La Mesa. You can reach us by phone at 619-463-3267. For a more detailed introduction to Casa de Pico visit our website at www.casadepico.com.
We look forward to seeing you soon!
0
San Diego Magazine has selected Casa de Pico guacamole as the best in San Diego through a blind taste test. Rumor has it that it wasn't even close! Congratulations to all of our fine staff that work behind the scenes and make every dish we put out special. Holy Guacamole Batman!
Thank you San Diego Magazine and everyone that participated in the taste test. The latest SD Magazine issue will be on newsstands very soon.