Archive for
May, 2015
0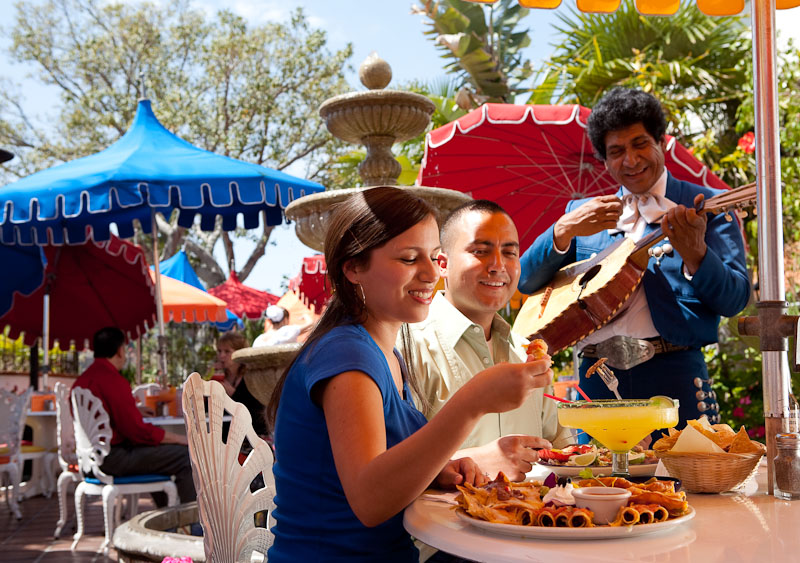 Casa de Pico is undoubtedly La Mesa's most colorful and enjoyable Mexican restaurant! Our luscious outdoor patio is the perfect place to gather with family and friends and enjoy the nearly year-round San Diego sunshine.
Searching for a refreshing dish to go along with a warm, sunny afternoon? Try something tropical! We have a number of dishes with authentic, Mexican flavors. Here are just a few:
Grilled Chicken & Mango Quesadilla: A tasty blend of flavors wrapped in our handmade flour tortillas. Served with mango chipotle sauce.
Coconut Shrimp: Crispy coconut fried shrimp atop a tangy mango chipotle salsa. Served with savory arroz amarillo.
Grilled Shrimp & Mango Salad: Shrimp sautéed with tequila, lime, butter, mango, garlic and cilantro on a bed of crisp spring mix salad garnished with fresh avocado and mango. Served with spicy chipotle-mango dressing.
Ensalada Fiesta Tropical: Salad greens with morsels of grilled chicken, chunks of avocado and oranges, slices of grapes and black olives, tiny sweet peppers and crispy, chipotle tortilla chips. All tossed with our own spicy, mango chipotle lime dressing. Served in a crispy concha shell.
See our full menu for more festive options. And of course, our famous birdbath margaritas are a great way to stay cool in the San Diego sun.