Posts tagged
healthy menus
0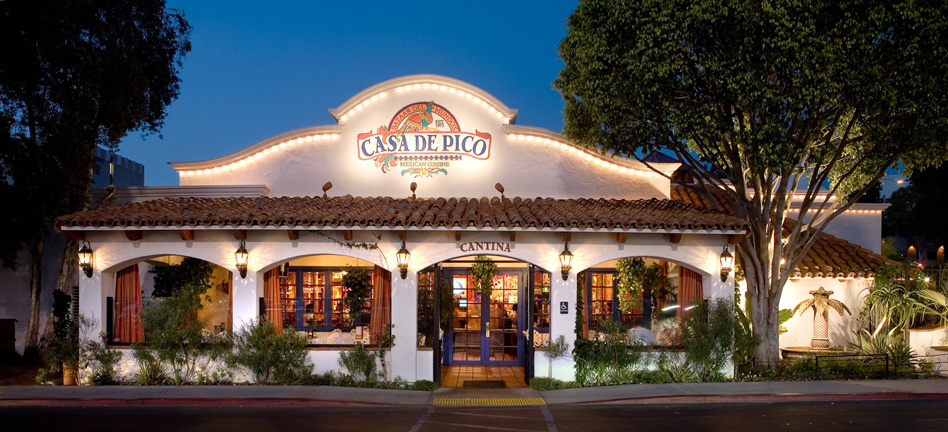 Casa de Pico was recently featured on Healthy Dining Finder for delicious and low-calorie entrees!
Did you know that our Healthy Dining menu offers meals as low as 268 calories? Try our Fiesta Fajitas, full of vegetables sautéed with achiote sauce and served on soft tortillas with black beans and rice. Arroz con Pollo a la Mexicana is a chicken breast with bell peppers, tomatoes and onions, served with Mexican rice, black beans and tortillas. Other selections include delicious Grilled Fish Tacos, Ensalada de Camarones or Black Bean Burrito.
If you're still on track with your 2014 resolution to eat healthy, continue your journey at Casa de Pico.
To view our Healthy Dining menu, visit our website.
0
Healthy options can be few and far between when dining out – but not at Casa de Pico!
Two of our favorite dishes off the Healthy Dining Menu were recently featured on Healthy Dining Finder. The Grilled Chicken and Avocado Tacos – two soft tacos served with pico de gallo and black beans – were recommended as Healthy Dining Options at Mexican Restaurants. Our Ensalada de Camerones – a fresh salad with grilled shrimp, avocado, gorgonzola cheese and tomatoes, tossed with a cilantro lime dressing – was also suggested as a way to enjoy healthy barbeque without creating a mess at home.
Guests can feel good when eating with us. With several healthy and delicious selections traditional Mexican dishes, there is something for everyone at Casa de Pico.