How to Celebrate Summer, Fiesta Style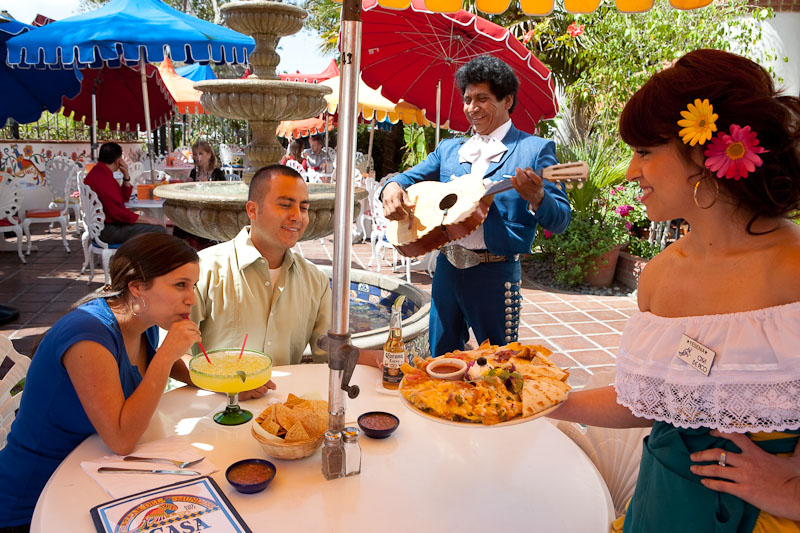 We admit, we're spoiled living in San Diego. The sun shines year-round, there's plenty to do, see and – most importantly – eat! That doesn't mean, that we don't get a little happier when summer rolls around. Spending a warm summer evening with family and friends on our luscious outdoor patio is the perfect way to celebrate the season. To experience all of the fiesta flair Casa de Pico has to offer, we recommend the following:
Step 1: Order one of our famous birdbath margaritas. Frosty and delicious, there's a reason they're so popular! And for those under 21, we offer mocktail (or virgin) versions of our refreshing blended drinks to help keep cool.
Step 2: Enjoy your favorite meal, or try something new! The Grilled Salmon Salad, romaine lettuce, grapes, oranges and avocado, all topped with mango dressing and a generous portion of salmon, is a summer favorite.
Step 3: Request a song from our strolling mariachis and sing along. Nothing says fiesta like live music! Click HERE to see our entertainment schedule.
Step 4: Relax and have a great evening!
Luckily, San Diego summers stretch on way past September 22, so let the celebrations continue!