Come See Casa de Pico's Altar for Día de los Muertos!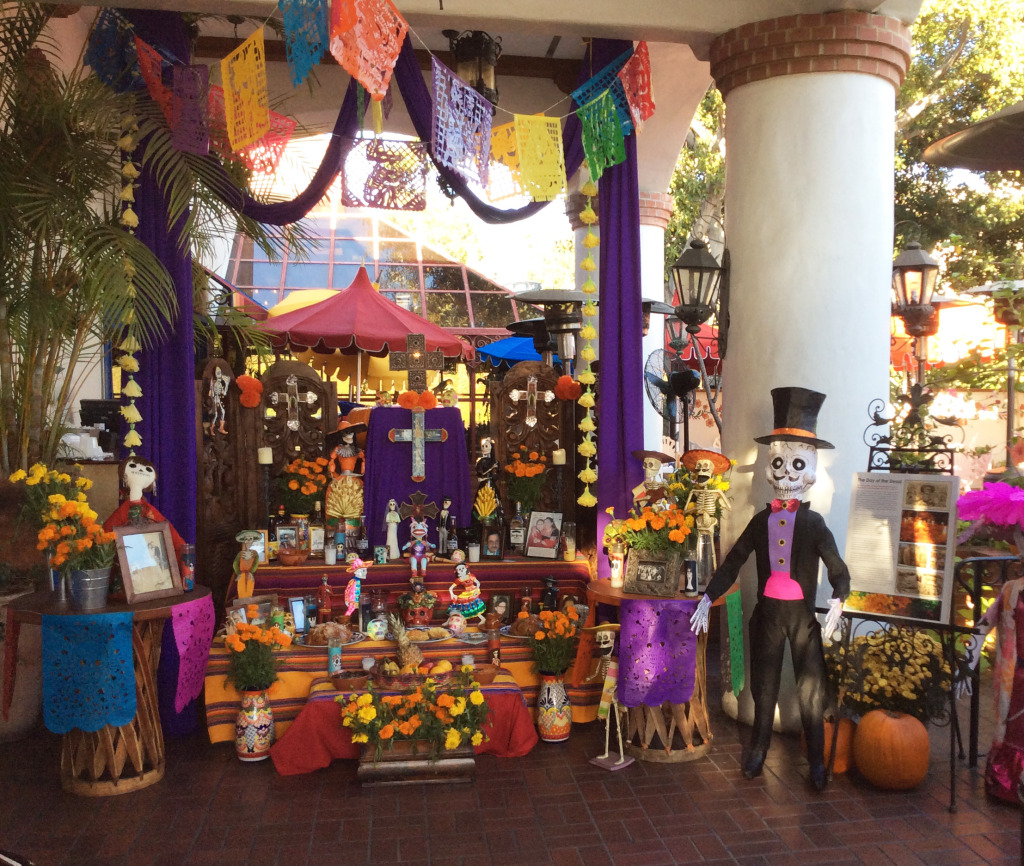 Día de los Muertos is a joyous festival when the memory of loved ones and the continuity of life are celebrated. Traditionally, altars are set up that include favorite items of the departed, such as drinks and food. Special skull-shaped candies and breads are also prepared for the occasion. Come see our Day of the Dead altar at Casa de Pico in La Mesa!
Join us for lunch or dinner then take a trip to Old Town to continue the festivities at Bazaar del Mundo, where they will be celebrating the occasion with more elaborately decorated altars, sugar-skull decorating and face painting.
As part of Old Town San Diego's Annual "Tour of Altars," produced by the Save Our Heritage Organization (SOHO), Bazaar del Mundo will transform its shops into a walkable trail of altars, complete with traditional sugar skulls, handmade papier-mâché decorations and special Day of the Dead-inspired clothing and crafts.
Guest artists will sell jewelry, accessories, prints and cards promoting the holiday. Music will be performed by Latin American folk band Tinku.
Children and families can enjoy a sugar-skull decorating class on Saturday from noon to 6 p.m. and face painting both days (small fee applicable). Hot chocolate, mini churros and coloring sheets will be available for the children, while historical handouts will be provided to adults. Neighboring Casa Guadalajara ­will have authentic Mexican cuisine for sale as well as event "specials."
The event will take place Saturday, Nov. 1 from 10 a.m. to 8 p.m., and Sunday, Nov. 2 from 10 a.m. to 5 p.m. at Bazaar del Mundo, located at the north entrance to Old Town, on the corner of Juan and Taylor Streets.
The event is in conjunction with Old Town's Día de Los Muertos two-day event, happening from 2 to 9 p.m. both days, which includes "Tour of Altars," a candlelight procession, face painting and mask decorating throughout Old Town at participating sites. 
Parking tips: park for free across the street at Caltrans all day Saturday and Sunday, or take the trolley.